In Pursuit of Silence DVD or Blu-Ray (Retail Edition)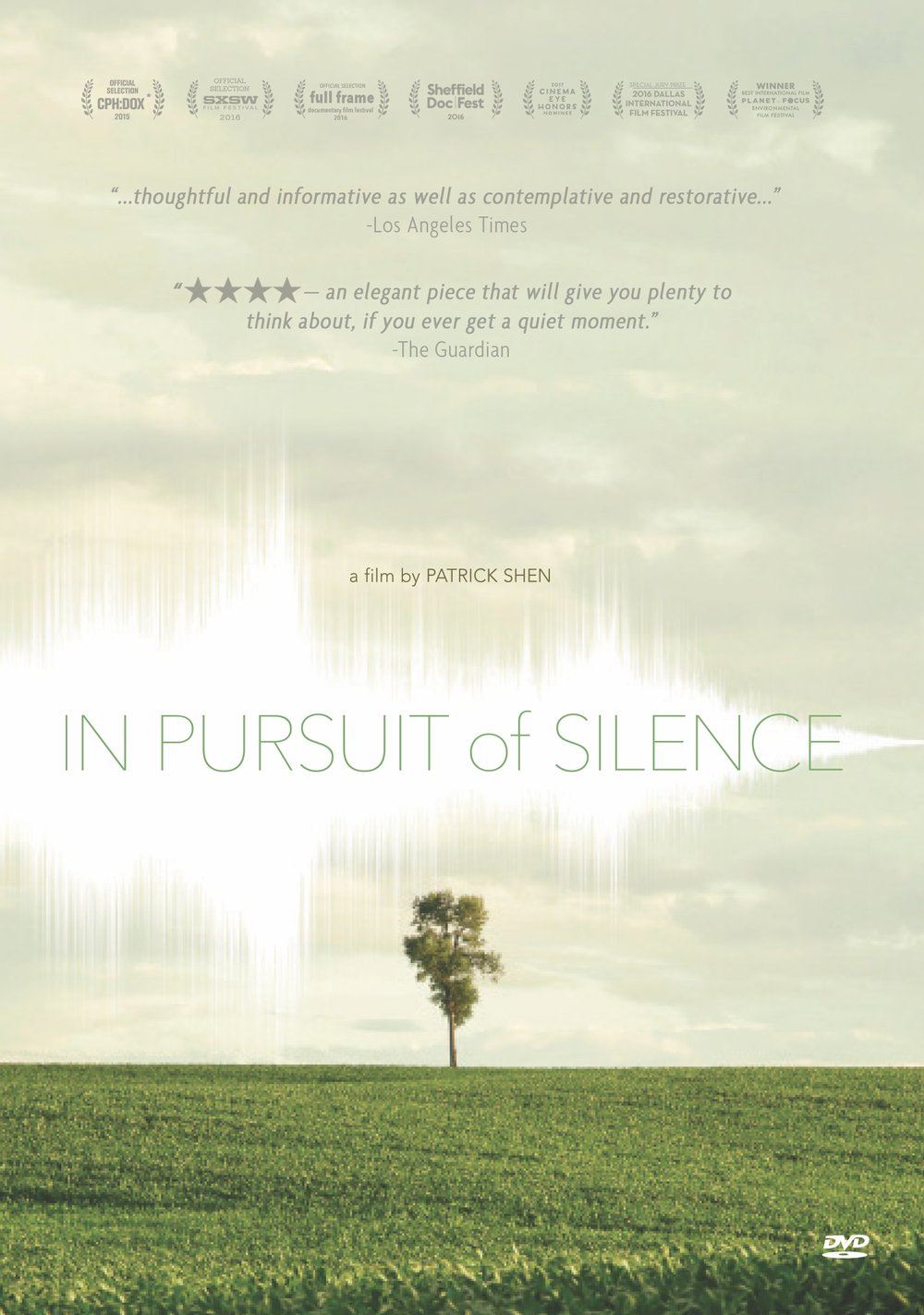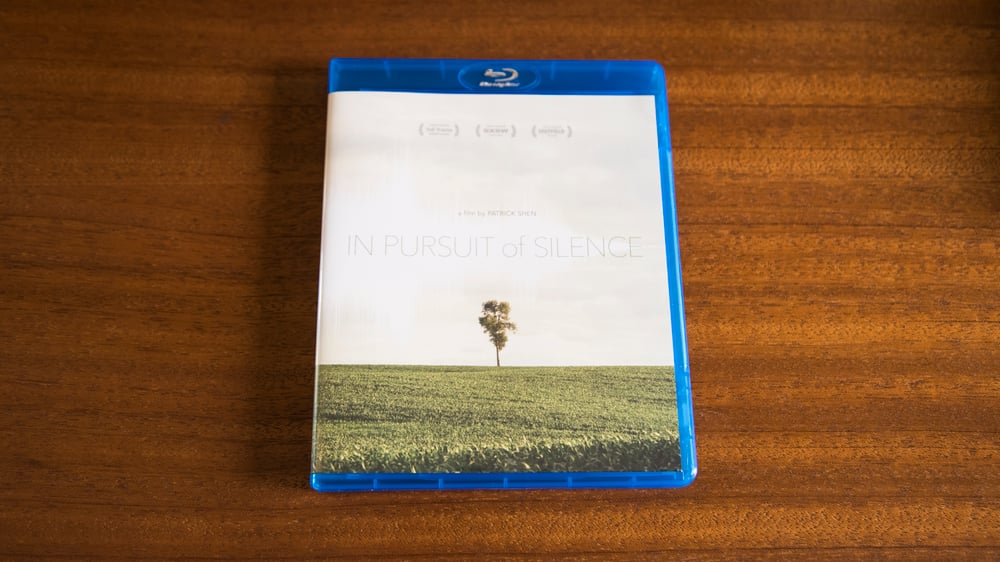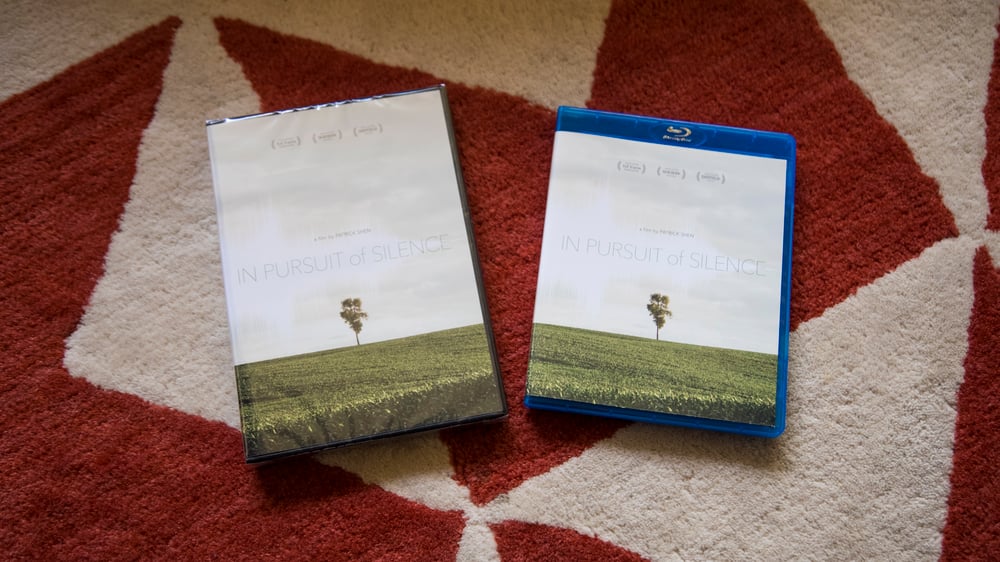 IN PURSUIT OF SILENCE + BONUS FEATURES
81 Minutes
This is the English language retail version of the film for home use only. To purchase an institutional copy, click here. Inquiries about screening the film publicly should be directed to screenings@transcendfilms.com.
We can ship to most countries - see below for exclusions.
To purchase from one of the following excluded countries, click on the name of the country (if not clickable, it has not yet been released there): Australia, New Zealand, Belgium, Netherlands, Luxembourg, Japan, Germany, Austria, and Switzerland.
Add an 11x17 poster for an extra $15 or a Silence Kit, a selection of limited edition items to help bring more silence into your life, for an extra $10.
AVAILABLE FOR RENT/DOWNLOAD in most countries.
------
"…reminiscent of seeing 1982's Koyaanisqatsi for the first time… Shen's In Pursuit of Silence incessantly inspires and sometimes takes the breath away and can even accomplish both at once." -Austin Chronicle
In Pursuit of Silence is a meditative exploration of our relationship with silence, sound and the impact of noise on our lives. Beginning with an ode to John Cage's ground-breaking composition 4'33", In Pursuit of Silence takes us on an immersive cinematic journey around the globe– from a traditional tea ceremony in Kyoto, to the streets of the loudest city on the planet, Mumbai during the wild festival season – and instantly inspires us to experience silence and celebrate the wonders of our world.
"Replete with imagery that shimmers with the kind of almost otherworldly wonder one might associate with a Terrence Malick movie… This film does more than just tell a story, it testifies to the sheer loveliness of anything — everything — when drenched in silence." -The Huffington Post